Through the art of letter writing, we find our humanity and share our stories.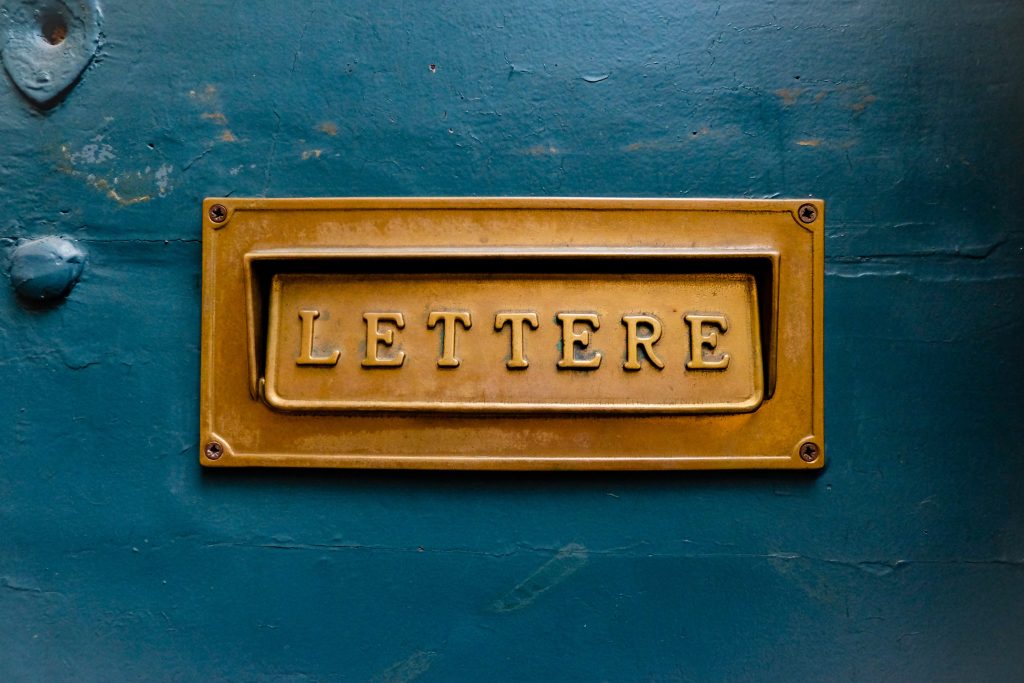 Dementia Letters Project
A Life Enrichment Program that Start it All!
---
The Dementia Letters Project program was developed after noticing the desire to share one's story, to have a space to talk about, complain about, and rejoice in dementia. This recognition blended with the ongoing conversation about the joy of letter writing and how exciting it was to write, send, and receive letters from loved ones. This program can be done through words, piecing together images and colors from magazines and other art materials, or using sounds and music, or movements. The letters can be sent, saved, or destroyed. They don't have to be linear. The letters don't have to be recognizable by anyone but the author of the letter. They are powerful, impactful, and can be facilitated by anyone willing to sit, listen, and sometimes assist in the process.
For the care partner, these letters can be just as powerful. Their story deserves to be heard, and what a beautiful way to honor their story.
The Dementia Letters Project can be the start of a pen pal relationship or a weekly journal reflection.
Book Kate to Facilitate the Dementia Letters Project
Family Member, Community Center, or Care Community, email Kate today to book this program.
Want to participate now?
Look for a moment at our culture and the shifts in dementia care. You will see that stories play a lead role in our healing, our understanding, and our connection to one another. We are all storytellers. Everyone has the capacity to witness other's stories.
Not all forms of dementia look, alike nor does every person experience dementia in the same way. With this knowledge, we still are only seeing a small snip-it of dementia. We see doom and gloom, we see the rare breakthrough, but we don't see or hear the other stories, the additional stories that deserve to be told. I created this project because I wanted to open up a place where others can share their experiences, their fears, their joys. It is fluid and flexible for each person wishing to write a letter.
This is an ongoing project. No deadline is in place. If you feel inspired to write a letter, you may fill out the form below. I will post it on the blog and share it throughout social media. I look forward to hearing from you, learning from your experiences, and growing a deep community connection.
Here are some guidelines to get you started:
Address it to yourself, your family, dementia, to a loved one with dementia, the community, God, anyone, everyone.
Write a letter of any length. It can be vulnerable, funny, sad. It can be in the form of advice or sharing a moment with a listening ear.
While I encourage you to write the letter in your voice, please keep it free of vulgar language and do not bash anyone or any organization.
The letter will be your opportunity to share your story of dementia as a person living with dementia, caring for a loved one, working in/studying this field, or even addressing your fears and uncertainties about dementia his disease.
You do not have to be directly impacted by dementia to write a letter.
Some questions you might want to think about include the following. Has dementia changed your relationships? Has it changed your understanding of dementia? What do you think about the disease? Does it scare you? Did it steal something from you? Did it give you something? Do you find joy in dementia?
Sign the letter using your name, a nickname, a pseudonym, anonymous, whatever you feel is appropriate. It is not so much about who signs it, but that your specific point of view and experience is shared.
If you would like a short bio added, you may add it after your signature. While this is not a self-promotion project, it is a place where we can continue to learn from others about what resources exist.