I had a teacher in middle school that took the wind out of my sails. She judged me based on my ability to take a standardized test.
My intellect, my capacity to learn, my talents, my interests, and my dignity to try, were not considered. It had a ripple effect throughout my life. And while life moved forward for my peers, I stayed stuck in the harbor.
My eyes could not track properly to take the "fill in the bubble" exams. I was thought to be "stupid," unable to take hold of my own education, and unable to survive school without my hand being held. It didn't matter whether I knew the information or not. My ability to take a Scantron test regardless of my fluency in a subject, was viewed as a problem and impacted how I was portrayed as a person, a student. That teacher took the wind out of my sails during a vulnerable age, and it took a considerable amount of time to realize she was wrong and that my intellect had nothing to do with her opinion. That my intellect was not based on a physical eye traction issue, and I had what I needed to move forward even with a tear in my sails.
As we work with those living with dementia, we must remember that dementia does not impact one's intellect, dignity, or ability to become, learn and create. While dementia is different from a pre-teen's vision issue, how we interact, engage, support, and encourage another has no bearing on charts, test scores, or perceived abilities regardless of age, or what might hinder an element of life. Dementia is progressive, a vision issue is resolved through vision therapy and determination. Yes, this is true, but in both cases, when we focus on what we can't do, it takes the wind out of our sails and hinders our ability to see other ways to continue sailing.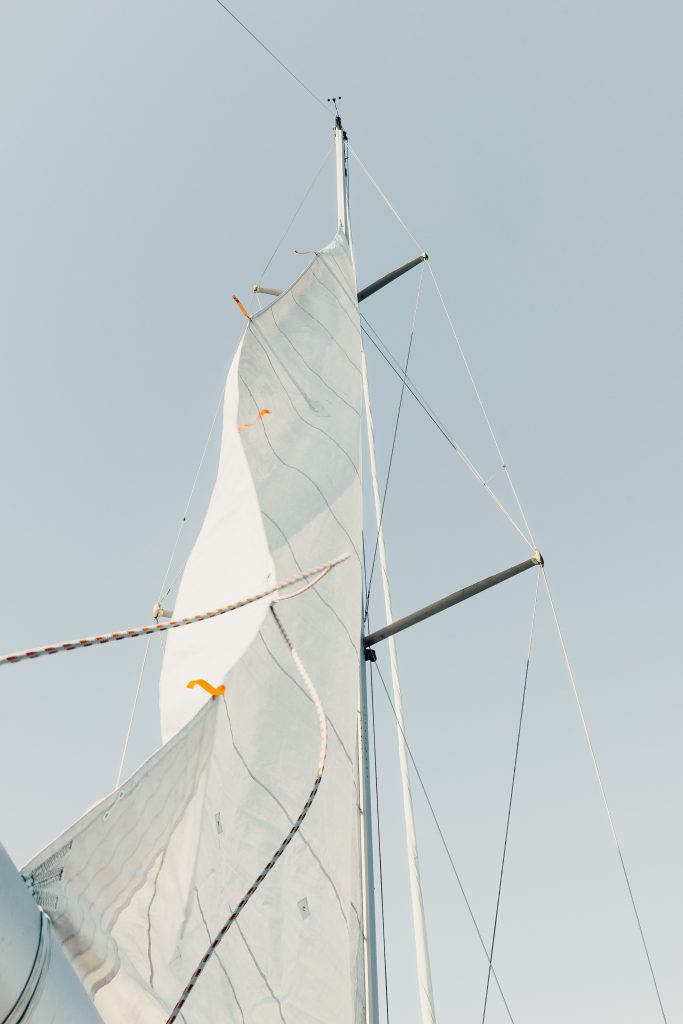 All of us have areas where we struggle, need assistance, and seek healing. Now imagine someone taking a needle and poking that area of life repeatedly. After a while, all you can think about is that area of pain and struggle. Time passes and your life loses dimension, the area of weakness becomes you. You play only the role of someone living with that pain and struggle. You forget that while having this weakness, you are so much more. That your life is greater, more beautiful, and more joyful than dementia, a vision issue, arthritis, or whatever it is that you are living with at this moment. Dementia is not a reason to stay in the harbor.
As care professionals and loved ones, our role is to take that needle and sew up what we can in the torn sail. Our role is to show the person how to use the motor on the back of the boat when the wind is still. It is not our job to play the role of the wind but of the guide. We can assist when needed, magnifying the beautiful, and helping one navigate what can still be done as life swiftly changes and navigates trails and triumphs.